New City neighbourhood, central Eskilstuna
Incorporating QUANTUM Innovation Park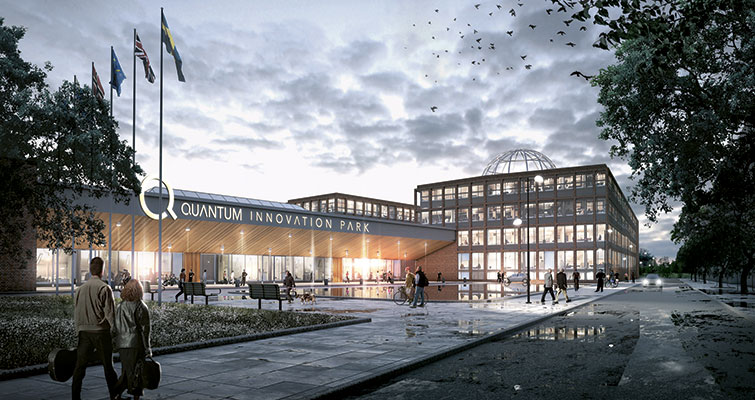 WING is collaborating with the ASSA ABLOY concern in connection with the development and subsequent disposal of their property Vintergatan 19 in central Eskilstuna, Sweden.
The Property today comprises some 34.000 kvm office and industrial buildings and a total land area of almost 70.000 m2.
A Planning Advice (Planbesked) has been granted for the devlopment of offices, laboratories, retail, recreational and other facilities at the property. An application to build housing on, at least, part of the site has been submitted.
A proposed central feature of the new development will be QUANTUM Innovation Park which is being developed as a leading international forum for companies, public bodies and institutions conducting research, development and commercial activities within the field of "an intelligent build environment".
Read more in the extract from the QUANTUM Innovation Park brochure >