Partners
Global Partner Network
Windborne International has, over the past 30 years, established a worldwide network of Partner and Affiliated companies. This Network comprises consultancy practices, investment corporations co-developers and institutions with whom Windborne either has close proactive ties or with whom we collaborate on a project-by-project basis.
Hereunder, we present some of our Partner companies.
---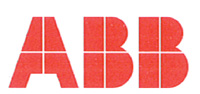 ABB ENGINEERING SERVICES
Windborne's UK partner in the field of bioenergy and environmental engineering is ABB Engineering Services, based in Warrington and Billingham. Together we can offer clients turn-key solutions for bioenergy projects.This includes the planning, designing, installation and management of bioenergy power stations, distribution networks and control systems. ABB-Windborne also operate as consultants to industry offering complete technical and economic appraisals and design of bioenergy projects. ABB - Windborne are involved in all types of projects ranging from small scale single boiler solutions to multi-megawatt installations for power stations and large public sector projects.
ABB (www.abb.com) is a leader in power and automation technologies that enable utilities and industrial customers to improve their performance whilst significantly lowering environmental impact. ABB in the UK operates from more than 20 nationally distributed locations and employs around 2,300 people. The ABB Group of companies turns over (2009) 25 Billion Euros, operates in around 100 countries and employs around 117,000 people. Read more >
---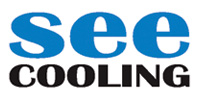 SEE COOLING
SEE Cooling AB is a Swedish company offering a patented world-leading solution for the cooling of "High Density Cooling Zones" (HDCZ). These include Computer Halls, Telephone Exchange Centres and similar areas requiring extremely high levels of cooling.
Windborne International together with its partner companies Züblin Scandinavia and Rock Energy Solutions (Züblin – Bravida) are, together with SEE Cooling able to offer turn-key solutions involving the planning, designing, installation, testing, commissioning and facilities management of the HDCZ Systems). Read more >
---

Sheppard Robson
Sheppard Robson and Windborne International have collborated on a variety of projects in the UK and Scandinavia. These include The Thomas More Square Development in Docklands, The Monument Station Redevelopment on King Willian Street in the City of London, Procter House in High Holborn and Silverdal / Stockholm Environmental Science Park in Stockholm. Co-developers on the these projects were SKANSKA and The WASA Insurance Group (today: The Länsförsäkringar Insurance Group).
Sheppard Robson is one of the UK's most established architectural practices, with a reputation for thoughtful and responsible designs. In the practice's 80-year history, Sheppard Robson has designed award-winning architecture, interior design and masterplanning projects around the world, building a strong reputation across numerous typologies – including office, education, residential, healthcare, science and retail projects.
From our offices in London, Manchester and Glasgow, the founding principles of innovation and sustainability continue to shape the work of the practice and its interior design group (ID:SR), reinterpreted and enlivened by the creative talent of our designers. The work of the practice benefits from an ability to have a constructive dialogue with clients and end-users, as well as collaborating closely with other members of the project team throughout the design and delivery of a project. Read more >