News
The Latest News and Updates about our projects.
---
June 2022: Marketing and Sale of Estancia's City Centre Property Portfolio in Lund
Windborne International AB, in collaboration with Fristående Affärsutveckling AB, were responsible for the marketing and sale of Estancia Bostads property portfolio in Central Lund.
The property stock comprised a total of nine prime commercial and housing properties located within a short walking distance from Lund Cathedral. The purchaser of the property stock was Stadsrum Fastigheter AB.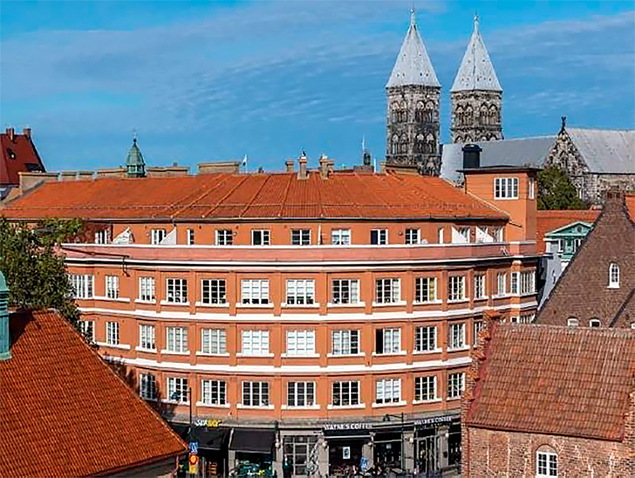 ---
Autumn 2021: Windborne collaborate with Capman Group to purchase flagship property in Stockholm
Windborne International operated as initiators and advisers in connection with Capmans purchase of the flagship property TDC House or Städet 2 in Häggvik, Stockholm.
The property is located alongside the E4 highway near to the Stockholm Throughway's northern exit.
The property was constructed in 2012 and contains 12.000 m2 office space and is fully leased to three major tenants.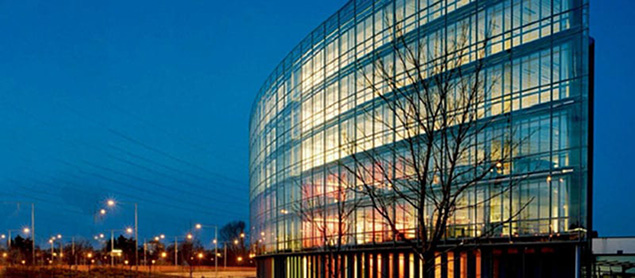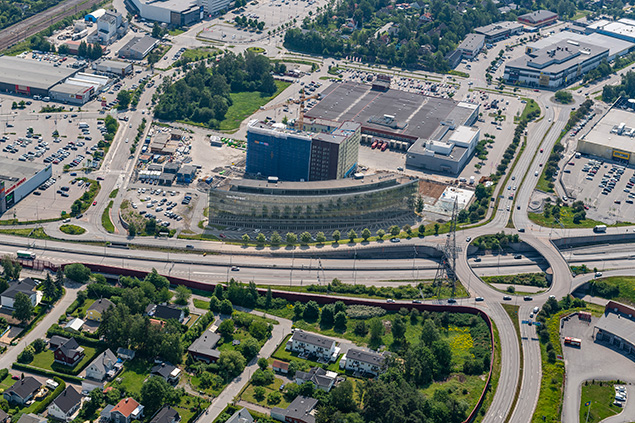 ---
WING enters into a collaboration with ASSA ABLOY
Developing the new City neighbourhood of Vintergatan 19 in Eskilstuna Including The QUANTUM Innovation Park
WING has entered into a collaboration with ASSA ABLOY in connection with the early stage development and subsequent disposal of their property Vintergatan 19 in central Eskilstuna, Sweden.
The Property today comprises some 34.000 kvm office and industrial buildings and a total land area of almost 70.000 m2.
A Planning Advice (Planbesked) has been granted for the devlopment of offices, laboratories, retail, recreational and other facilities at the property. An application to build housing on, at least, part of the site has been submitted.
A proposed central feature of the new development will be The QUANTUM Innovation Park (www.quantumnnovationpark.se) which is being planned as a leading centre for research, development and commercial activities for corporations, public bodies and institutions operating within the field of "an intelligent built environment".
Several leading players within the field of intelligent buildings, including the ASSA ABLOY concern, have expressed their long-term interest in participating as tenants at the new development.
Reference is made to the "Projects" section of this website where the project is described in detail.
---
WING expands its collaboration with Magnolia Bostad
In 2012 WING entered into a collaboration with the listed company Magnolia Bostad.
Together with Magnolia WING has been responsible for the acquisition of properties at Orminge Centrum in Nacka, Stockholm where, in 2017, it is planned to build some 350 apartments in a multi-storey complex.
The companies are also collaborating in the Mälardalen Region in conjunction with the development of multi-family housing opportunities.
---
WING has formed a new company with Forsinvest (2015)
WING has formed a new company – WINDFORSS ENERGY – with Forss Invest.
WINDFORSS ENERGY will design, install and manage sustainable energy solutions. These solutions will embrace geoenergy, solar energy and bio energy.
A unique feature of WINDFORSS ENERGY's business concept is that based on the patented technology of the North American Group - International Waste Water Systems – marketed under the brand name SHARC Energy Systems.
---
WING. through its subsidiary WINDFORSS ENERGY - has signed an exclusive agreement with the North American company International Waste Water Systems (2015)
WINDFORSS ENERGY has been awarded the exclusive marketing rights for the SHARC ENERGY SYSTEM in the Nordic countries.
The SHARC technology is a patented solution and unique in its capacity to separate solid and liquid ingredients in industrial and domestic waste water coupled to the temperature enhancing and recycling of this thermal energy.
For example, industrial thermal energy in waste water can be removed of all solid matter, the energy enhanced with an integral heat pump solution and the heat recycled through a built-in heat exchanger. This process generates enormous energy and greenhouse gas savings in a wide spectrum of industrial processes.
The SHARC technology is internationally deployed in the extraction of thermal energy from untreated waste water in sewage systems. This energy can either form the basis of an independent heating, cooling and hot water installation for buildings or building clusters or form part of a city-wide district heating and cooling systems.
SHARC can be used in a stand-alone application or, in larger projects, combined with geoenergy or other sustainable energy solutions to enhance the capacity or facilitate seasonal energy storage.
SHARC is delivered as a complete module to the site of operation and, thereafter, complemented with on site civil and mechanical works ro provide a turnkey energy solution..
---
Industrial and Large Public Sector Projects 2007 – 2012
Windborne has continued to develop its relationship with ABB Engineering Services, based in Warrington and Billingham, and has executed extensive consultancy related to future planned bioenergy projects. Some recent projects have included:
Initiative-takers to, and management of, a major international programme (2012 -2015) for Bioenergy Collaboration between French, UK and Scandinavian corporations and governmental bodies. The Programme focusses upon the evolution of bioenergy as a major sustainable energy source in Europe and other parts of the World. The Programme embraces the entire spectrum of bioenergy activities including the securing of land for the development of biofuel resource bases, short rotation forestry, production of refined biofuels, the design and building of power plants (including CHP) and the management of the completed plant.
Nottingham City NHS Hospital Trust – replacing 16 MWth coal-fired boilers with 2 x 8 MWth wood powder-fired boilers and in-feed system
Center Parcs Sherwood Holiday Village – provision of a new 5 MWth wood powder-fired boiler and district heating network
Elveden Estate and Farms – provision of a new 6,5 MWth fresh chip boiler with a dryer and ORC oil turbine generator to produce heat for a supply network and 1 MWel
Center Parcs Elveden Holiday Village – new district heating network for the main Village facilities
In addition, close collaborations have been developed with many major industrial clients, such as Toyota, Hanson Building Materials, Ibstock Brick, Rolls-Royce,
Windborne and its UK bioenergy development partner ABB Engineering Services have delivered during June 2010 a detailed engineering study for the provision of a new bioenergy CHP plant in Elveden, near Thetford. The client is one of the UK's largest farming concerns and will be able to utilise about 50% of its own forest resources in the new plant. The scheme will also supply heat to a neighbouring holiday village for its central facilities, via a district heating network, and heat for a new drying facility to produce high value horse bedding. The total cost of the scheme is estimated to be about £10 M
Siemens Industrial Gas Turbines, Loughborough University. A number of pre-feasibility studies were executed that showed the benefits of converting industrial processes from gas or oil to biomass and developing CHP systems to produce electricity on-site.
Windborne was engaged during 2009-2010 by Renewable Energy Systems (RES), part of the Robert McAlpine Group, as expert advisor for the development of Short Rotation Forestry in the UK for their planned suite of 100 MW bioenergy power stations. Advice was also provided on the choice of combustion system and technical visits were organised to Igelsta near Stockholm to see the construction of a new 200 MWth/85 MWel CHP plant.
---
Clean Energy Innovation Park, Stockholm
Windborne are currently engaged in negotiations for the development of a new major city neighbourhood project in the Stockholm area. The project will contain an Innovation Park focussed upon research, development, entrepreneurial activities within the sustainable energy sector. The Project, with the working title
"Clean Energy Innovation Park", is aimed at creating a leading international centre for clean energy technology and will involve a close collaboration between Scandinavian and international corporations, research institutions and academic centres.

---
Exciting Collaboration with Spie (UK) in the field of Geo-thermal Energy
Windborne International has established a collaboration with the French concern Spie in the UK to deliver turn-key Ground Source Heating and Cooling installations (GSHC) to the UK market and to other parts of Europe. Within Europe, the UK is the focus of particular attention due to the immense effort which is being made to introduce sustainable energy solutions.
The above collaborations will focus upon the provision of total GSHC solutions for commercial and institutional properties as well as larger housing schemes and infrastructural projects.

---
ESPRO: The European Forum for Sustainable Property Development
During the late Autumn 2016 ESPRO will be holding a European Conference entitled "Real estate and its transition from being an energy consumer to becoming a sustainable energy producer".

---
San Francisco, USA September
Robert Windborne, in his capacity as Chairman of The Windborne International Group, spoke to an audience of venture capitalists, researchers and developers on the topic of "Sustainable Energy Solutions for the Real EstateSector".

---
Copenhagen May
Robert Windborne, in his capacity as Chairman of ESPRO (The European Forum for Sustainable Property Development), spoke on the topic "Sustainable Energy Solutions for the Property Sector".
The talk was held before an audience of property managers and focussed upon the opportunities for achieving vastly increased energy efficiency, reduced costs and a largely carbon neutral energy solutions by deploying "Local Source Heating, Cooling and Powering" technology.
This technology is oriented around advanced heat pump technology operating as an integral part of an interactive system deploying efficient energy recycling, solar collectors/panels and /or the underground extraction and storage of geothermal heat and free cooling as well as bio-fuelled CHP power generators.

---
Oxford University June
Robert Windborne, in his capacity as Chairman of The European Forum for Sustainable Property Development (ESPRO), was an invited Speaker at a conference on sustainable development at Oxford University. The audience comprised representatives of The European Property Developers Association and invited guests.
The topic of the talk was "The Response by the Property Sector to the Threat of Global Warming".

---
Brussels: The European Commission 2015
Robert Windborne, Chairman of The European Forum for Sustainable Property Development (ESPRO) spoke at the recent European Forum on ECO Innovationon (ETAP) The Conference, organised by The European Commission, operates as a forum for the introduction of sustainable practices into the European property and construction industries.

---
ESPRO: The European Forum for Sustainable Property Development Seminar in London April 10 2016
"The Move towards Sustainable Property Development in Europè"
ESPRO is concerned with the promotion of sustainable property development in Europe and is the result of extensive collaboration between governmental and other public sector organisations as well as property companies and institutions in Sweden and the UK.
---