About Windborne International
Established in 1974, Windborne International has operated in over 20 countries within the triple fields of corporate internationalisation, property development and renewable energy. Windborne International forms, since 1998, part of The WING International Partnership.
The Managing Director's Comments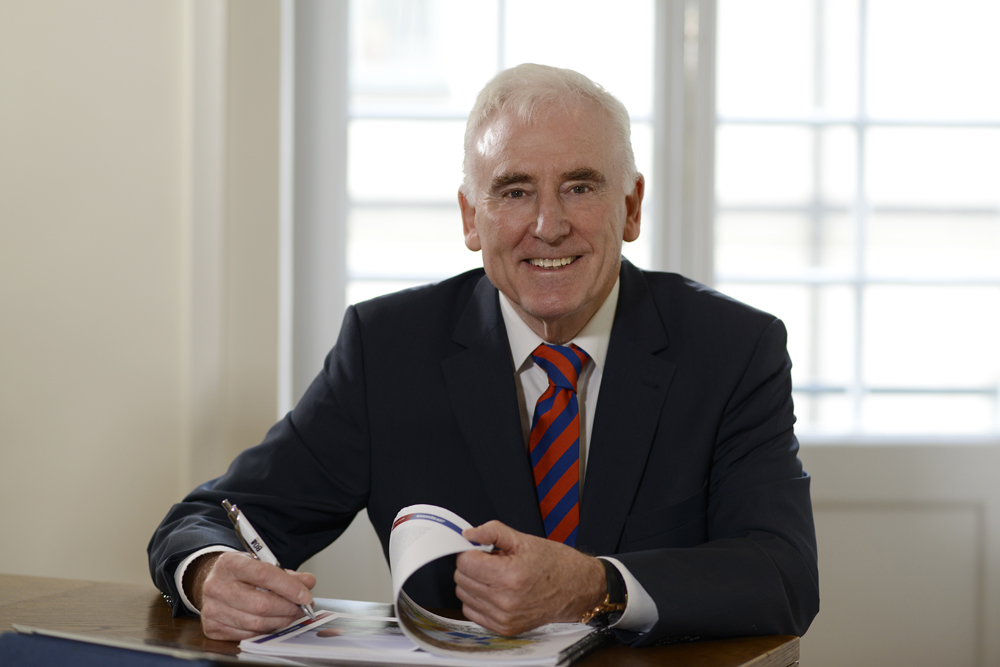 Windborne International is concerned with the international development of industry and property based projects.
As an international developer with 30 year's experience in property, industrial and business development, Windborne's management understand the processes involved in initiating and managing change.
Our intimate knowledge of the needs of industry will continue to be the foundation of our collaboration with international corporations, SMEs, and public sector organisations for the execution of major property and developmental projects and programmes of national importance.
To give an example, the energy sector requires massive investment in renewable energy systems in order to combat climate change. That is why Windborne is leading the introduction of advanced Scandinavian technology and services in the geoenergy and bioenergy sector in the UK.
Other areas in which WING is extensively engaged are transport logistics, science and innovation parks, waste treatment and disposal systems, etc.
Development is by its very nature about the future and of the factors moulding the future, convergence will certainly be a major contributor. Here we are talking not just about the convergence of technologies and disciplines but convergence throughout the whole spectrum of society and human endeavour.
We can already see clear trends towards the convergence of nations as a result of regional unions, of markets through industrial globalisation, of cultures through increased mobility and global media networks, of values due to a common concern for our planet, of perspectives due to an increasing appreciation of our insignificance within an infinite universe.
Increasing convergence will generate an intensified rate of change in the way we live bringing with it both opportunities and threats for individuals, corporations and nations.
Robert Windborne-Brown MSc, FRICS
Chartered Surveyor
Managing Director
Some Comments on Property Sustainability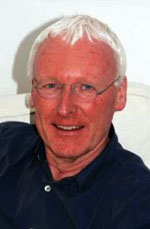 Environmental responsibility at both the company and the personal level is an increasing issue for Government policies and Corporate strategies.
Environmental criteria have an effect on the planning and design of not only individual buildings but also on large-scale developments and infrastructure projects. At all levels, the effective and efficient use of resources, the enhancement of renewable sources of energy and the avoidance of waste have a profound effect on the built environment and the quality of life in the home, the workplace and in our towns and cities.
This is the major challenge to which Windborne International is able to direct its expertise.
Richard Young RIBA
Chartered Architect
Head of Architecture, Planning and Property Sustainability
Some Comments on International Corporate Development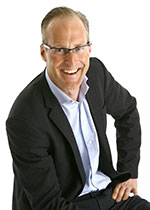 International Corporate Development is all about gaining advantage from the ongoing changes in our Society. Change can take many forms; these include  technological evolution, market developments, changes in taste and lifestyle and changes in legislation.
The international development of corporations can be achieved in several ways. These include the establishment of foreign production, marketing, distribution and research and development operations, the development of strategic alliances, the sale of technical licenses and the expansion of export activities.
As always, timing is an important  feature in the successful internationalisation of a company. Tackling the right markets at the right time with the right strategy.
Corporate internationalisation is a vitally important issue for Corporate Management and Windborne International, together with its partner company Yster Business Management, bring to bear over 25 years experience from corporate internationalisation in almost 30 countries.
Erik Dahlén MSc (Civ Eng) MSC (Econ)
Civil Engineer and Economist
Head of Corporate Development
Some Comments on Corporate and Public Sector Communication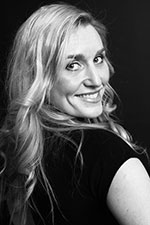 The ambition of Corporate and Public Sector Communication is to enhance the perception of a corporation, governmental body or institution. Communication is sometimes focussed on particular target groups such as potential clients, legislative or regulatory bodies or directed at The World at Large. Communication may be purely informative or may , for example, be geared towards the presentation of an argument or cause. Typical contents in a communication may be a combination of such issues as the organisation's historical roots, values, experiences, ambitions, capabilities and resources.
Over the past few years, we have seen particular growth in the communication of values and practices related to Corporate Responsibility where, amongst other issues, sustainability, environmental-friendliness, social - human and ethical values and corporate transparency are high on the list of priorities. A high level of Corporate Responsibility is increasingly regarded as a competitive features of the Organisation and it is important that this is professionally communicated to The World at Large.
For public bodies, the emphasis may more frequently be focussed on communicating with the people in the Community offering support, advice and information aimed at improving the quality of life. Communication, often supported by illustrations and artwork, are commonly used to inform on the cultural heritage of the Community. Local Authorities often use communication to attract inward investment by informing of the inherent advantages of doing business with, or establishing corporate activities within, the region.
Corporate and Public Sector Communication will play an increasing role in promoting the perception and development of organisations in the future.
Anna Windborne-Brown Dipl PR and Communication
Head of Corporate and Public Sector Communication
Some Comments on Sustainable Energy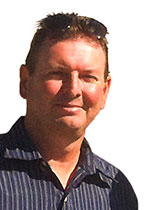 A pre-requisite for the achieving of a sustainable society is the combustion-free generation of energy. Combustion inevitably creates a variety of greenhouse gases and, therefore, it is vital that combustion is phased out in favour of sustainable and environmentally-friendly energy sources.
Energy conservation is an equally important issue and appropriate conservation measures need to be incorporated in to any energy solution, whether this be in connection with the generation of electric power or thermal energy.
When devising and implementing sustainable energy solutions in properties and industrial processes, it is important to aim for an overall optimal solution where both energy consumption and the dimensioning of energy production systems are minimised. This reduces both investment and running costs and maximises energy savings and return on investment.
We have found from the sustainable energy solutions we have designed and implemented throughout the UK and in many parts of Europe, that property tenants are increasingly intent on enhancing the environmental profile of the buildings they occupy and the minimisation of energy costs, in order to meet their Corporate Responsibility Agendas.
Iain Howley
Environmental Engineer Executive: Sustainable Energy
---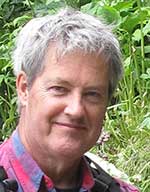 Sustainable energy is an increasingly vital issue for Society. However, the various available sustainable energy technologies have reached different levels of technological maturity. A number of technologies have achieved a level of proven performance after years of testing, development and application on the marketplace. Geoenergy, heat pumps, solar collectors, wind energy and bioenergy belong to this category. Other technologies such as photo voltaic (PV) and phase change materials (PSM) are technologies offering great promise but which are still largely in need of further technological evolution.

As sustainable energy technologies become increasingly profficient so will the opportunities for synergetically combining these technologies into interactive systems increase. Already today geoenergy is successfully complemented by solar collectors and with green electricity production. There is great potential scope for, for example, creating synergies through the creation of hybrid geoenergy / district heating systems with seasonal and intermittent storage and the creation of synergetic energy clusters where properties with complementary energy profiles interact to reduce overall energy consumption.

The increasing sense of urgency which the international Society has adopted towards global warming, combined with dwindling fossil fuel reserves, will act as a potent Driver of Change in the search for and deployment of sustainable energy solutions
Professor Göran Hellström
Executive Adviser on Sustainable Energy
---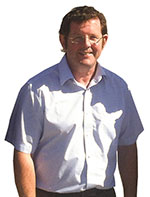 With around 40% of Society's energy emanating from the built environment, it is essential that the heating, cooling and hot water production of buildings is the product of sustainable solutions. An immense change in public awareness coupled to the extensive introduction of legislation and incentives has resulted in the wide-scale deployment of sustainable energy solutions.
Geoenergy is an increasingly major player in the field of sustainable energy where schemes ranging from individual buildings to large district heating schemes can reduce greenhouse emissions and energy costs by between 50-80%. With modern sustainable energy techniques there remains little justification for the large-scale deployment of combustion-based energy production.
Enormous benefits can be derived, for example, by replacing conventional high temperature district heating systems with low-temperature district schemes utilising sustainable energy sources. Low-temperature schemes facilitate the utilisation of low temperature waste heat from buildings-processes and sewage systems, generate no energy loss during distribution (thus facilitating the use of cheaper uninsulated distribution pipes) and vastly reduce the generation of greenhouse gases.  
Andy Howley Dipl.GE Design
Executive: Sustainable Energy
Some Comments on Property Economics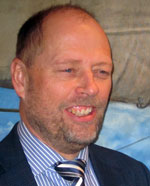 Almost half of the World's assets are in the form of property. It is vital, therefore, for corporations, institutions, governmental bodies and private persons that any acquisition or disposal is conducted professionally.
Whether one is concerned with the investment, disposal or development of land, buildings or other landed facilities the process will require an accurate valuation. Increasingly, property valuations need to take into consideration life cycle analyses and sustainability as well as pure economic criteria and developmental potential. Property users are increasingly demanding that the properties they rent or purchase conform to their own sustainability criteria and to the sustainability criteria set by property ranking bodies such as BREEAM and LEED. This will inevitably and increasingly impact upon the longer-term growth of property values.
Stefan Engberg MSc MRICS
Chartered Surveyor
Head of Property Economics
Head FAU
History
The Windborne International Group was established in 1974. Initially, the main activity of the company was the internationalization of industrial corporations. Apart from European companies wishing to establish in the USA or other parts of Europe, Windborne International were commissioned by the Management or Boards of Directors of large and medium-sized listed corporations to establish their companies in the so called "oil rich nations". This included the whole of the Middle East (including Iran, Iraq, Saudi Arabia, Kuwait Quarter, Dubia, The Arab Emirates, Oman, Egypt), Latin America (Mexico, Brazil, Columbia) and Africa (primarily Nigeria and South Africa).
By "internationalization" is meant the establishment of foreign subsidiaries for manufacturing, research and development, the development of export markets, license sales, acquisitions and mergers and the establishment of strategic alliances.

Later in the 1970's Windborne International entered the field of international property development often in conjunction with the corporations which Windborne was internationalizing.
By the 1980's the property development activities had extended to all kinds of commercial development in several parts of Europe, particularly London. Many large and prominent projects were developed in the City of London, Holborn (Midtown) and London Docklands. Most often, these projects were initiated by Windborne International and then developed through a joint company with major corporations or financial institutions. In Sweden, Windborne International entered partnerships with several financial institutions in connection with the development of town centres in smaller communities.
During the 1990's and 2000's Windborne International has continued with its European property developments and this has included the initiation of several major schemes in Sweden where the aim has been to forge, at an early developmental stage, a close link with the end users. Several of these projects have involved the development of new city neighbourhoods comprising commercial activities and housing. A Science or Innovation Park component related to themed research, development, entrepreneurship and corporate activities has been the motor in the community with the purpose of creating conditions for synergetic interaction between the participants in the Park.
Over the past 20 years, Windborne International has systematically focused on the issue of sustainability. This has focused on the need for a significant reduction in greenhouse gases and been primarily aimed at the need for reducing energy consumption in the operation of properties and the transportation of people and goods in society. This has resulted in the development of Euronode for the development of a national network of Multimodal Hubs and the development of geoenergy and bioenergy corporations and international collaborations.
Windborne International holds the Chairmanship of ESPRO (The European Forum for Sustainable Property Development) which operates to promote sustainable property development in Europe (www.espro.nu) .
A short description of Windborne International's involvement in sustainability issues is the attached article published in the journal of EPRA (The European Public Real Estate Association)
Creditworthiness
Windborne International has been adjudged by The Swedish Business and Credit Agency UC to have the highest level of creditworthiness.